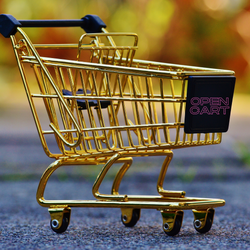 Tik Tok Open Cart
PLEASE READ
Hello, thank you for your interest in shopping our lives! It is $8 to open your cart. You only select this when you are ready to claim your item on the current live show.
When checking out for your open cart please include your name and Tik Tok name.
For Example : Amber (@loveamberco) Roberts
This is a non refundable fee. However, this amount is credited to your final invoice when the live show is over. 
If you have opened a cart, claimed items and don't pay your invoice by the scheduled time due this open cart fee is forfeited. It can not be applied to future live shows.
All new shows require a new open cart purchase.
Happy Shopping!