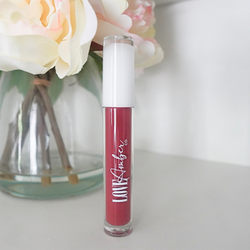 Nova Glaze
Love Glaze  Collection!
 100% VEGAN & CRUELTY FREE 
 What It Does: Our glosses are made to give you moist , plump , shiny sweet lips . It has been infused with grape-seed oil to moisturize and avoid the feeling of a drying effect . Grape-seed oil is extremely beneficial to your body and skin. Its known for its high vitamin E content which is great to build , improve your skin tone and prevent breakouts . 
 💗